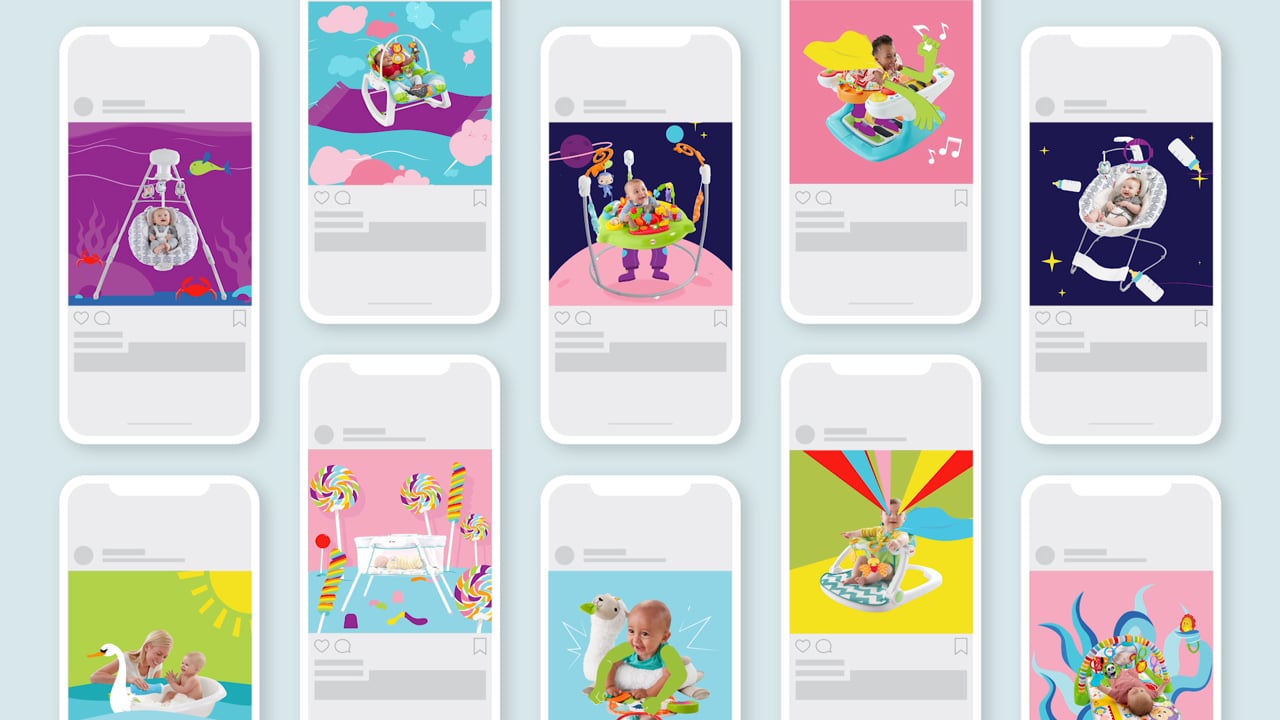 Let's Be Kids: Baby Gear
As a part of their "Let's Be Kids" campaign, Fisher Price wanted to bring back the wonder and imagination of being a kid. We brought ourselves back to that place of fun to create this series of social animations for baby gear products. Existing image assets, illustration, animation, and pure silliness combined to show the world from your baby's point of view.
Each animation features a persona or scene that highlights an attribute of the product. The Stow n Go Bassinet encourages sweet dreams, or dreams of sweets. The Tummy Time Llama helps babies to push themselves up, turning a normal baby into a Swole Baby.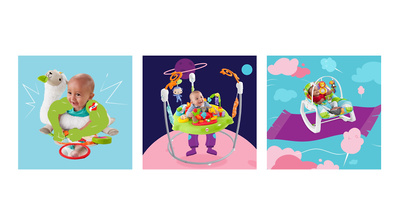 Roles
art direction
motion direction
creative strategy
Credits
Agency: Deutsch LA
Creative Director: Carmen Love
Art Directors: Syd Rein, Savannah Bradford
Copywriters: Kira Pack, Eddie Klein
Illustrator: Taryn Oshiro-Wachi
Animator: Tim Hennessey