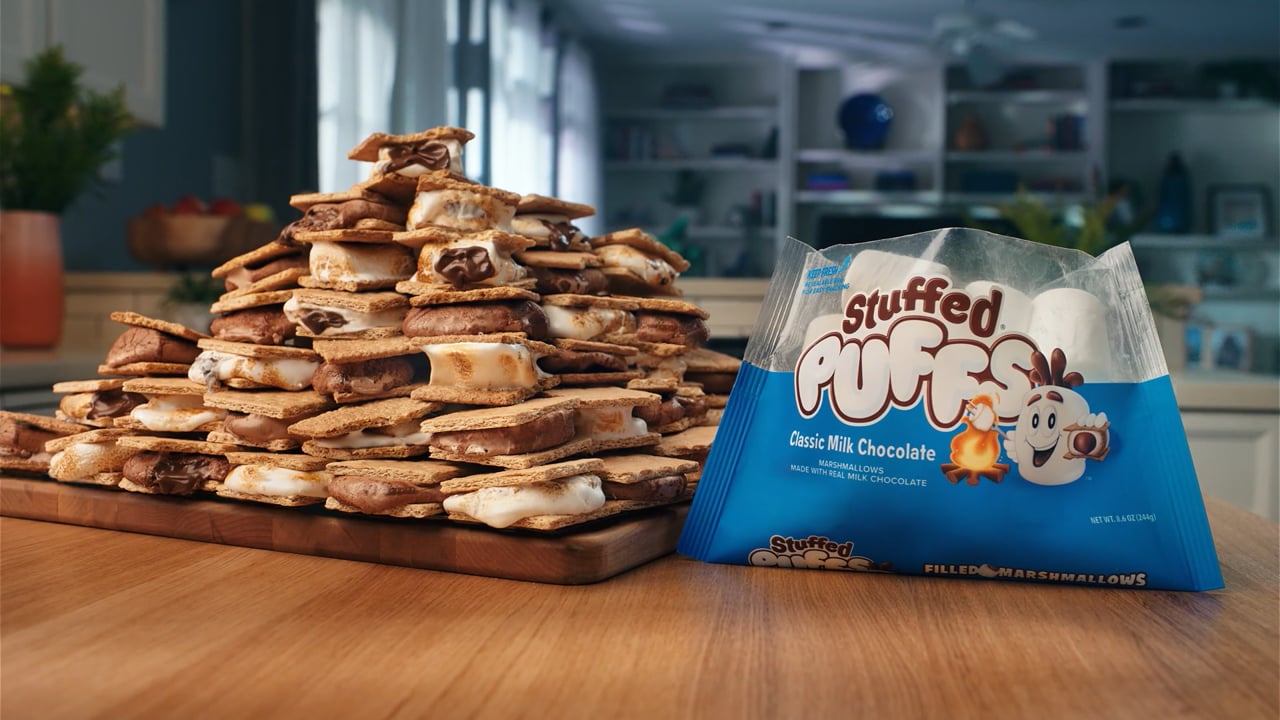 To kick off out new brand voice, we created a summer s'mores campaign. This s'more season there's only one marshmallow that'll make all of your s'dreams come true. Stuffed Puffs! To celebrate the ooey, the gooey, and the chocolate-filled, we created as many s'more creations as we could think of: your classic campfire s'more, a s'miracle s'more, s'mores d'eouvres, skyscraper s'more, s'morigami, and so many s'more! We then shared our delicious creations across connected TV spots, campaign photography, paid and organic social, digital, and out-of-home.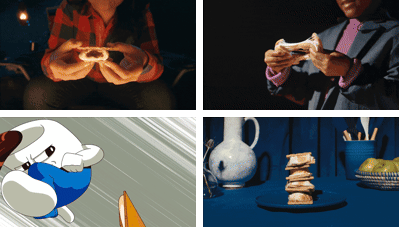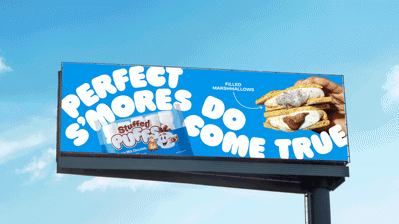 We then followed that brand voice evolution with a visual evolution including a logo update and brand new brand book.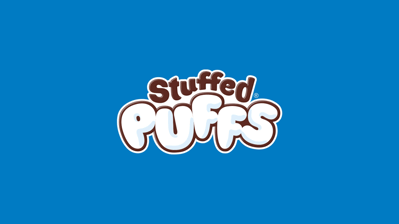 Next, we updated and created new the packaging for The OGs and Bites, Stuffed Puffs year-round offerings, as well as their seasonal products.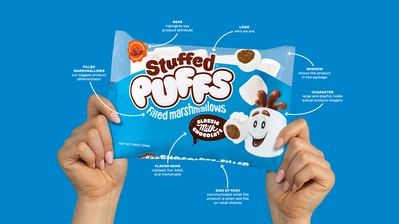 Finally, we launched a new website, redesigned the Amazon store front, created new in-store POS, s'merch, social content, and so much s'more!
While running the TikTok, @stuffedpuffs gained more than +23,000 followers, views increased by +7,912%, and likes went up by +2,178%.
Roles
brand identity
art direction
packaging design
platform ideation
script development
copywriting
creative strategy
content creation
print design
web design
Credits
Made in-house at Stuffed Puffs.
Executive Creative Director: Scott Model
Senior Creative: Syd Rein
S'mores Campaign: Scholar & Chris Finn
Photographers: Christ Shintani, Eric Deutsch, Nicolette Horsfield
Illustrator: James Cho