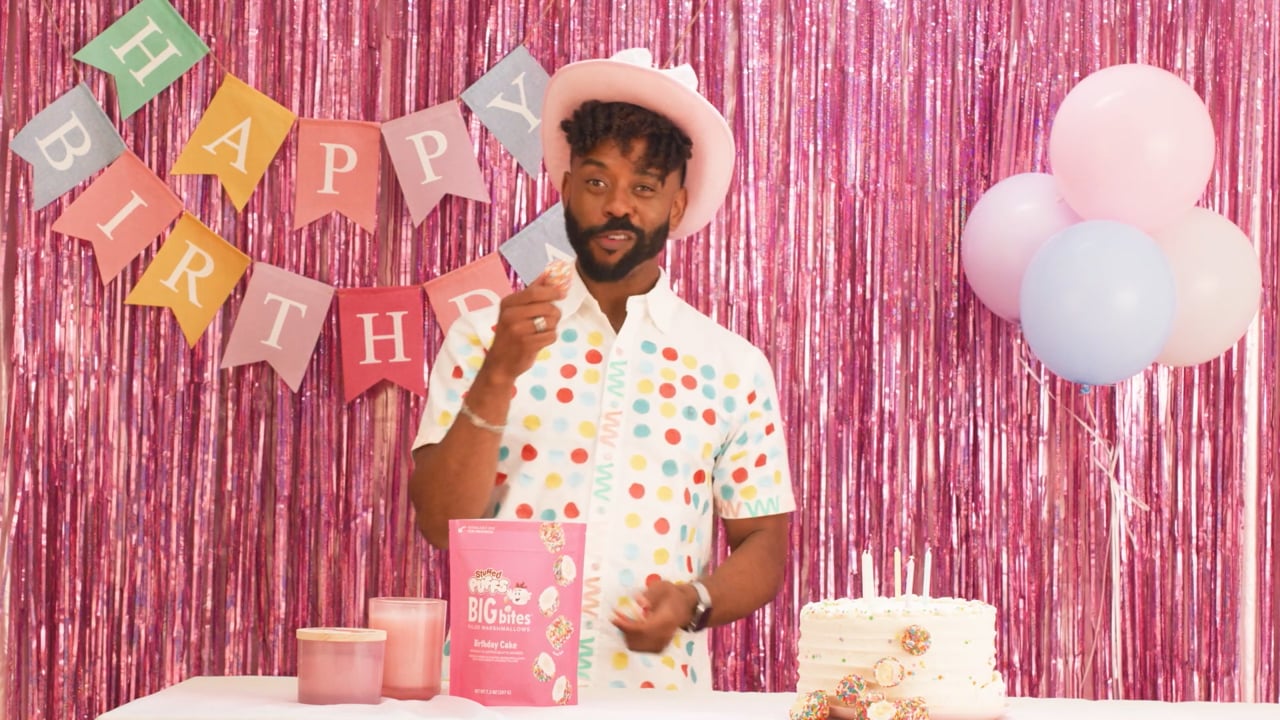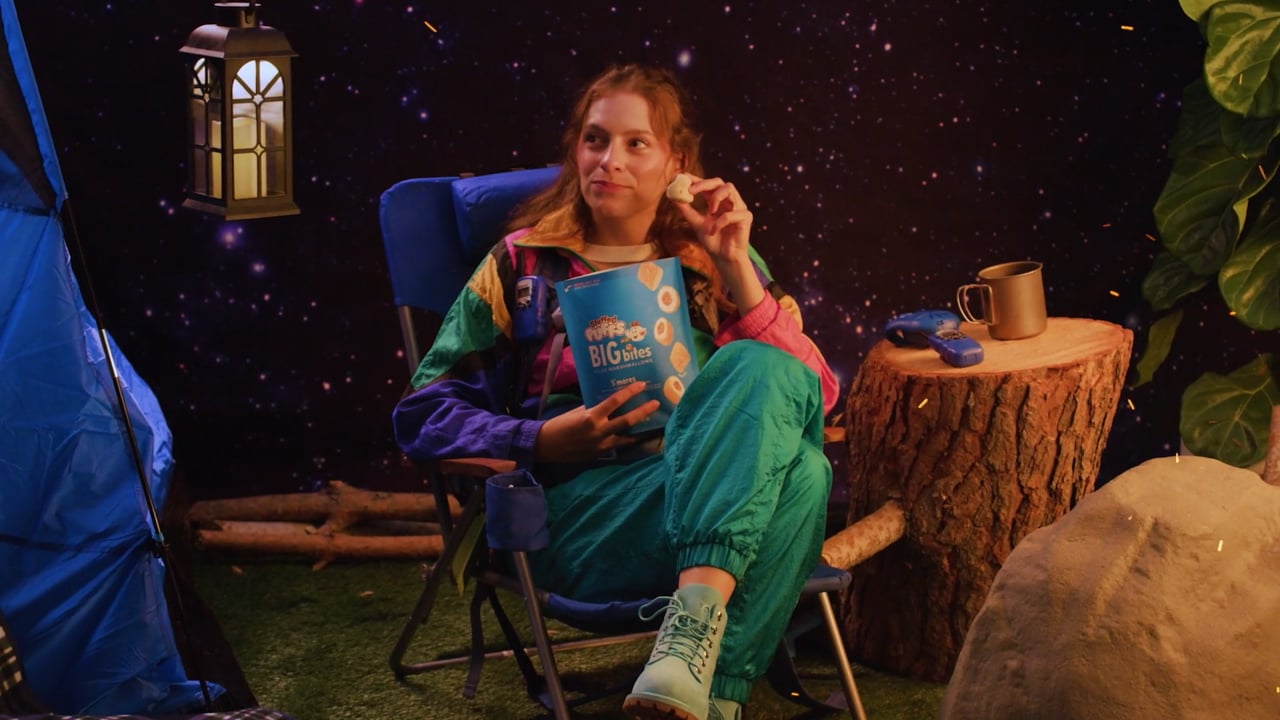 You don't have to have a campfire to taste s'mores. You don't need a birthday party to have a party of flavor. You don't have to go to school to enjoy an after-school snack. And it doesn't have to be breakfast time to enjoy your favorite cereal.
In this campaign, we invited consumers to teleport to a world of flavor with just one (big) bite. Spanning across video, photography, social, digital, e-commerce, influencer media, and PR gifting, this work grew awareness, drove sales, and created cravings for these filled and coated marshmallow creations.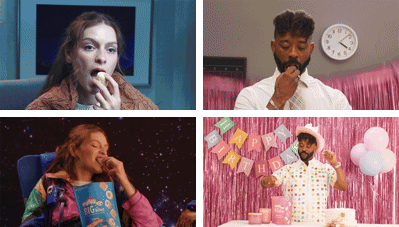 Roles
platform ideation
script development
art direction
creative strategy
content creation
print design
Credits
Made in house at Stuffed Puffs.
Executive Creative Director: Scott Model
Senior Creative: Syd Rein
Stills Photographers: Eric Deutsch, Nicolette Horsfield
Video Director: Mahnoor Euceph
Video Editor: Malcolm R Garvey
Video Music: Bret Paddock, Ryan Nealon
Video Talent: James Brown III, Abby Coryell