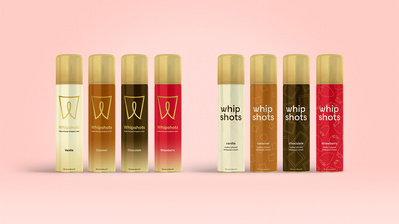 Whipshots: Vodka-Infused Whipped Cream
Whipshots is the world's first shelf-stable, alcoholic whipped cream. Available in 13 flavors, Whipshots is a versatile product: top off a dessert or squeeze right into a shot glass; enjoy it at a Vegas nightclub or Thursday night book club. Found in the alcohol aisle of grocery stores, the packaging design of this product is seeks to stand out while retaining a sophistication and sexiness. As this is a unique product, the semi-opaque cap prominently displays the nozzle, which is key in communicating "whipped cream."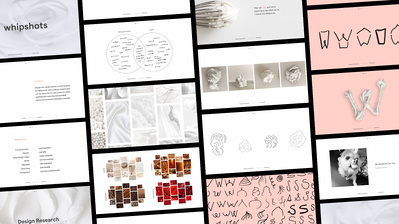 Research
The ask for this project was to create the brand identity for Whipshots, beginning with packaging and later expanding to digital and experiential spaces. During the research phase, I immersed myself in the world of whipped cream, shots, and Whipshots by researching textures, smells, sounds, sights, and tastes. This started on paper with word-maps and moodboards, but soon got to the fun part of playing with the product to see what creations can be made with Whipshots.
Direction 1: Soirée
Leaning into the nightlife side of Whipshots, this direction is sleek, sophisticated, and confident. The logo is whimsical yet mature and combines the shape of a whipped cream nozzle, shot glass, and the letter W. The bottle itself is gold with a printed wrap, ensuring that the color communicates flavor, while retaining a smooth gold gradient.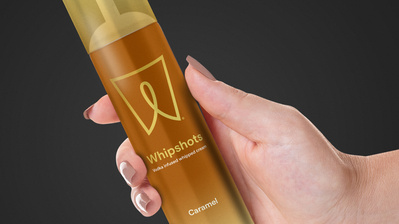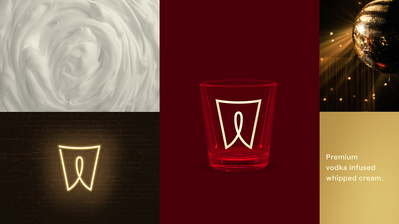 Direction 2: Celebration
This direction leans into the playful and festive side of Whipshots. Each bottle quickly communicates the flavor cue with color as well as hand-drawn, fine-line, gold-foiled illustrations. The logo is elevated but quirky, featuring a loopy "w" that is inspired by whipped cream swirls. There are two versions of this logo–inline and stacked–to accommodate placements across products and platforms.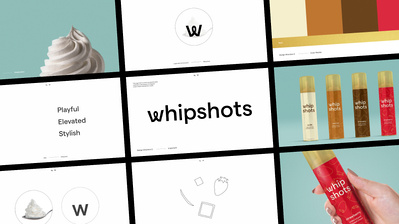 This project was done as an exploratory rebrand for Whipshots, under the Starco Group.

Roles
logo design
brand identity
packaging design
product design
illustration

Credits
Agency: Deutsch LA
Head of Design: Adhemas Batista
Designer: Syd Rein