"Stories of Home" tells 15 stories from the 15 years that I lived in my childhood home through an installation and book. Viewers were invited to lay on handmade pillows underneath the house and read about the stories, each represented by a paper mache sculpture suspended above them.
Roles: art direction, installation, sculpture, book design, fabrication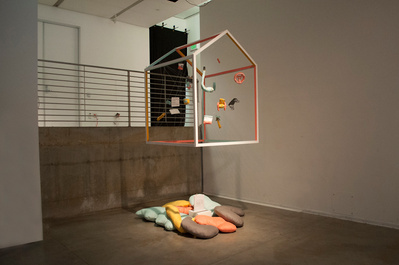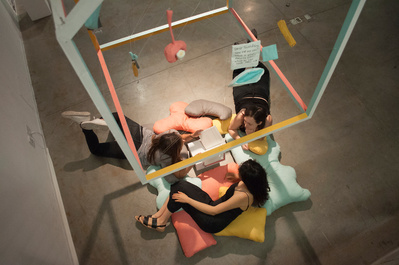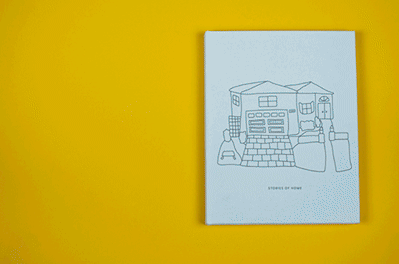 Roles
art direction
installation
sculpture
book design
fabrication
This piece was created for my Senior Capstone to earn my Bachelor of Arts from UCLA Design/Media Arts and was shown in Unsolicited Airdrop, the DMA 2017 Senior Exhibition from June 8-June 17, 2017. Special thanks to Rebeca Mendez, Symrin Chawla, Chandler McWilliams, Casey Reas, Jonathan Cecil, and all of the DMA Staff and Faculty for your feedback and support.